---
CLEANSE SYSTEM
---
CLEANSE SYSTEM
daily treatment
> PANTHENOL
> LINSEED OIL
> WITHOUT SLS AND SLES
Cleanse System Shampoo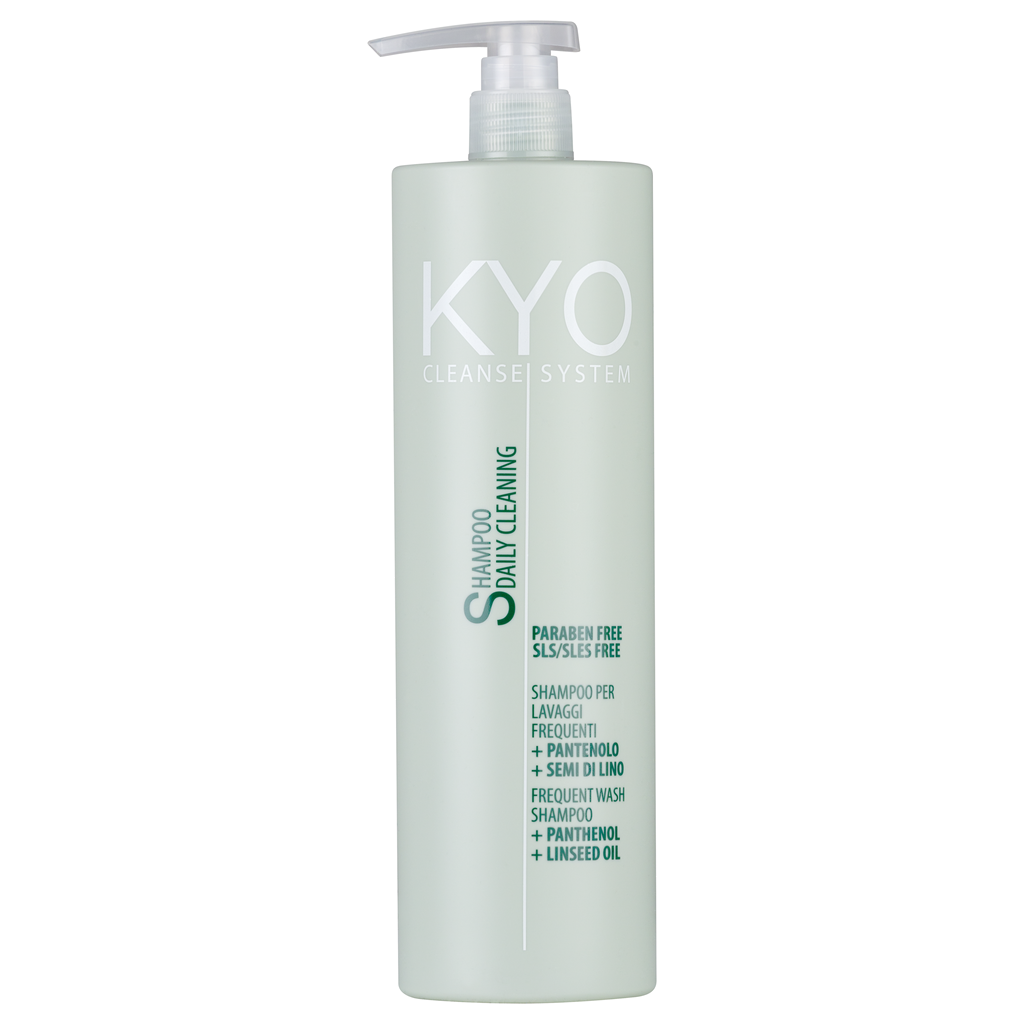 1.000 - 500 - 250 ml
KYCL01/02/03
CleanseSystem frequent wash shampoo deeply and gently cleanse hair and scalp. Free from aggressive surfactant, it is ideal for all hair types and helps to keep unchanged its natural physiology. Panthenol carries out a soothing action protecting scalp from external agents and fortifying the hair. Linseed oil gives hair shine and softness.
How to use it: apply to wet hair and gently massage for a few minutes. Rinse. Repeat if necessary.
Cleanse System Mask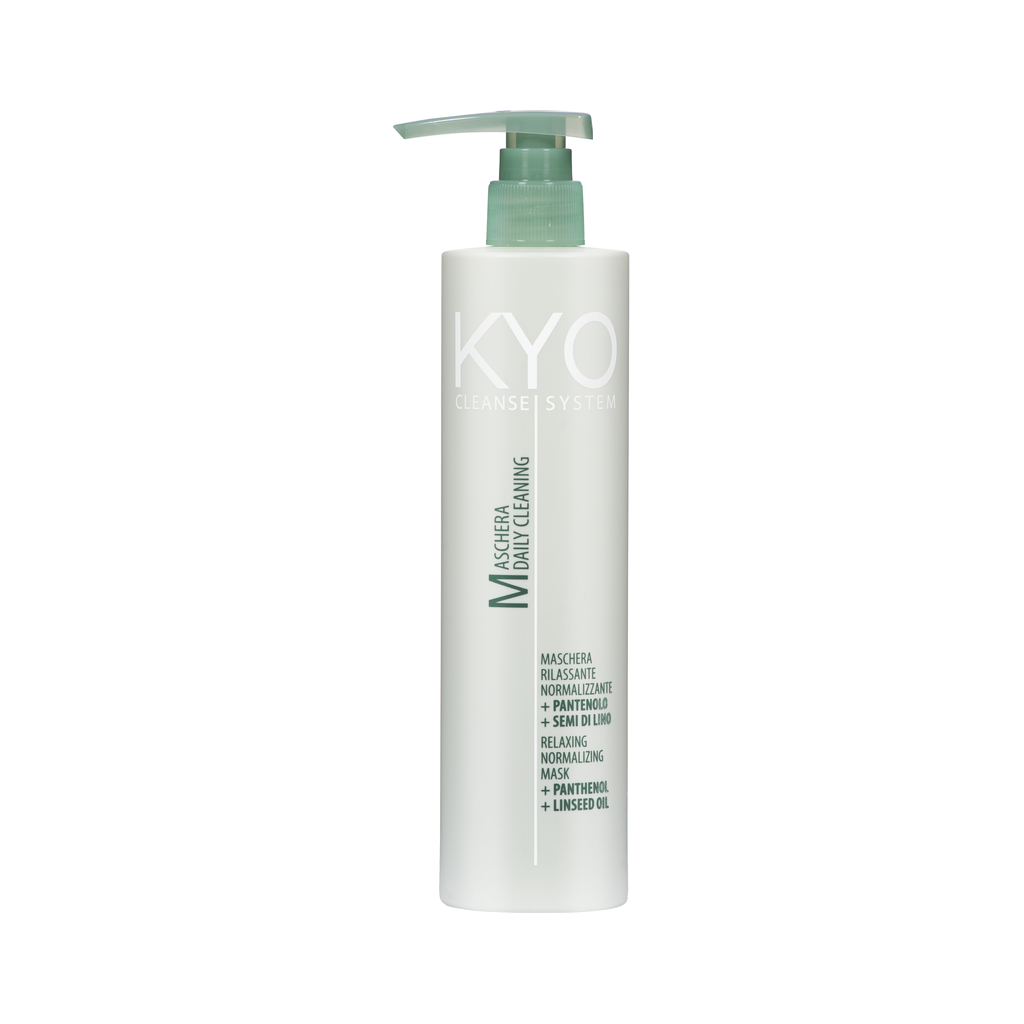 CleanseSystem mask, nourishes hair and scalp, reactivating the natu¬ral physiology. The presence of panthenol nourishes and hydrates hair roots. Linseed oil reinforces hair and reduces and prevents from split ends.


How to use it: apply the mask to washed and towel-dried hair. Comb gently. Leave in for 5/10 minutes then rinse thoroughly.
---
---
Torna in alto