---
ENERGY SYSTEM
---
ENERGY SYSTEM
energizing line
> TRACE ELEMENTS
> ROSEMARY
> CHILI PEPPER
> NETTEL
Energy System Shampoo
Enriched with oligo elements, rosemary, nettle and pepper extracts, EnergySystem energizing-reinforcing shampoo, cleanses, purifies and rebalances the scalp and helps in the prevention of thinning. Stimulating agents help to nourish and strengthen the hair from the root. It gives skin an immediate feeling of freshness and well-being.



How to use it: Apply to wet hair. Gently massage for a few minutes. Rinse thoroughly. Repeat if necessary.
Energy System Lotion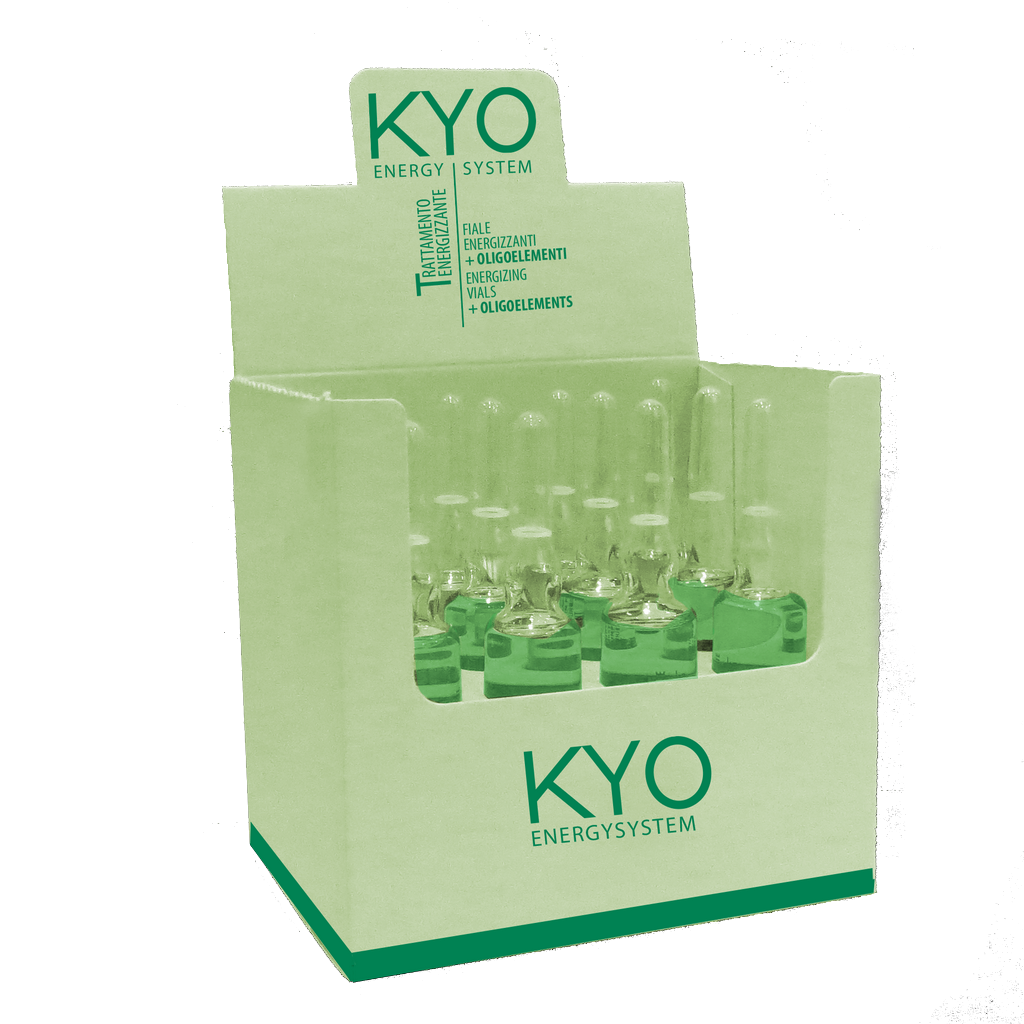 Thanks to the energizing combined action of rosemary, red pepper, nettle and oligoelements action, Kyo EnergySystem energizing lotion, improves microcirculation of the scalp, promotes the natural life cycle of hair, soothes and regulates sebum secretion, thus contributing to stimulate the physiological growth of hair and make it strong and vigorous. Its non-greasy formula does not weigh down the hair.
How to use it: Apply by gently massaging the product into the scalp using circular motions. Proceed with styling without rinsing. Use two or three times a week.
---
---
Torna in alto